You know what's awesome about the Subaru Gear available at Subaru of Puyallup's Parts Department? The smaller sizes of adult items can be worn by kids and look even cuter on the little humans in your life. We have apparel with adorable colors and prints they will actually want to wear. And they're made with durable materials that will keep them warm this autumn and wash up well when they come inside covered in mud. 
Who cares if they're not old enough to actually drive a Subaru? It's never too early to get them geared up and drawing WRXs with crayons. 
Our model today? She's the absolutely adorable Karmela, our own Internet Sales Manager Le'Shung's 11 year-old daughter! She is as sweet and smart as she is beautiful!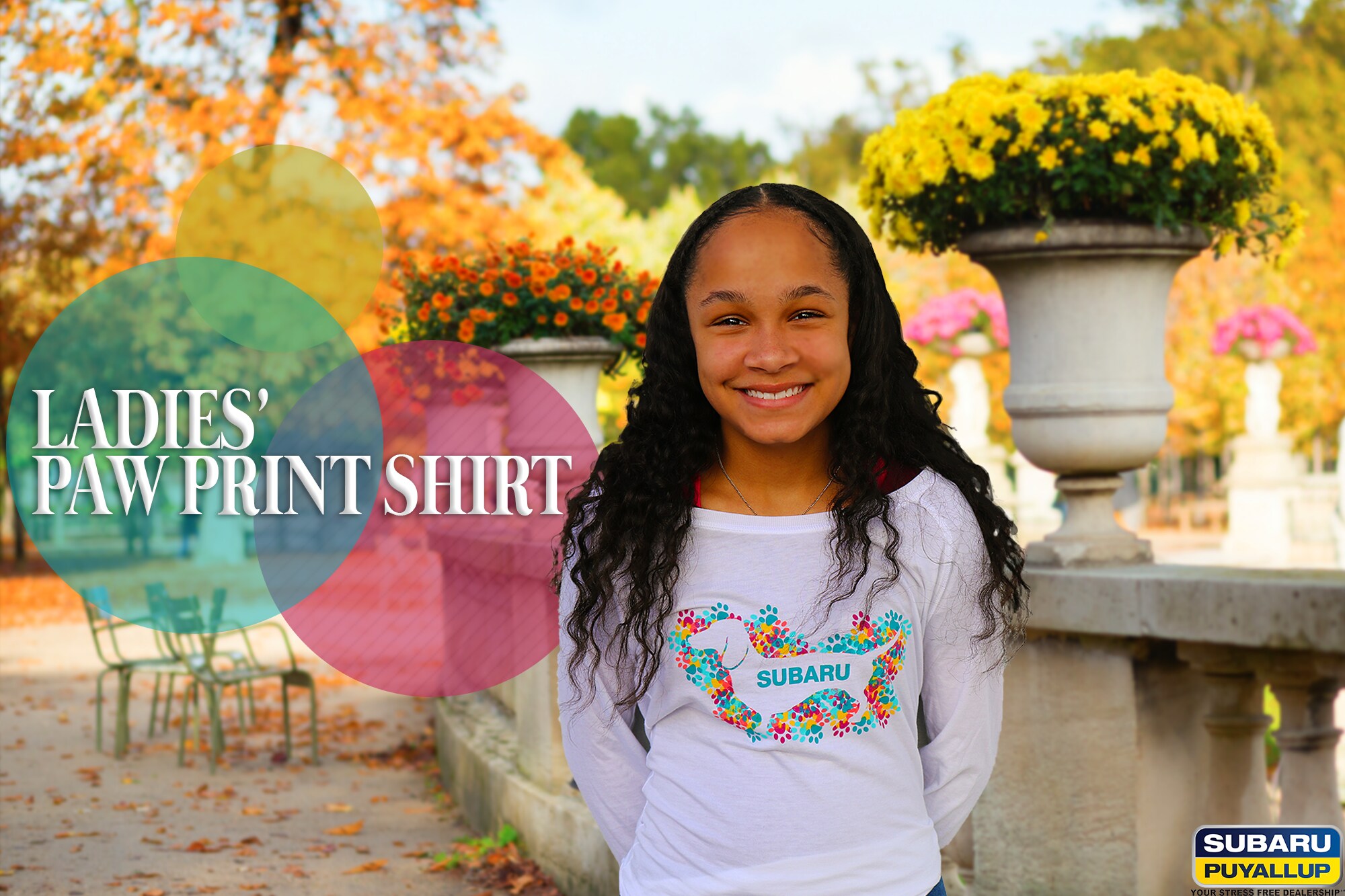 The Ladies' Paw Print Shirt is for all the kids that love their canine friends (or won't stop begging their parents for a puppy!) This lightweight shirt is comfy and cute and features a wide crewneck collar and tri-blend fabric.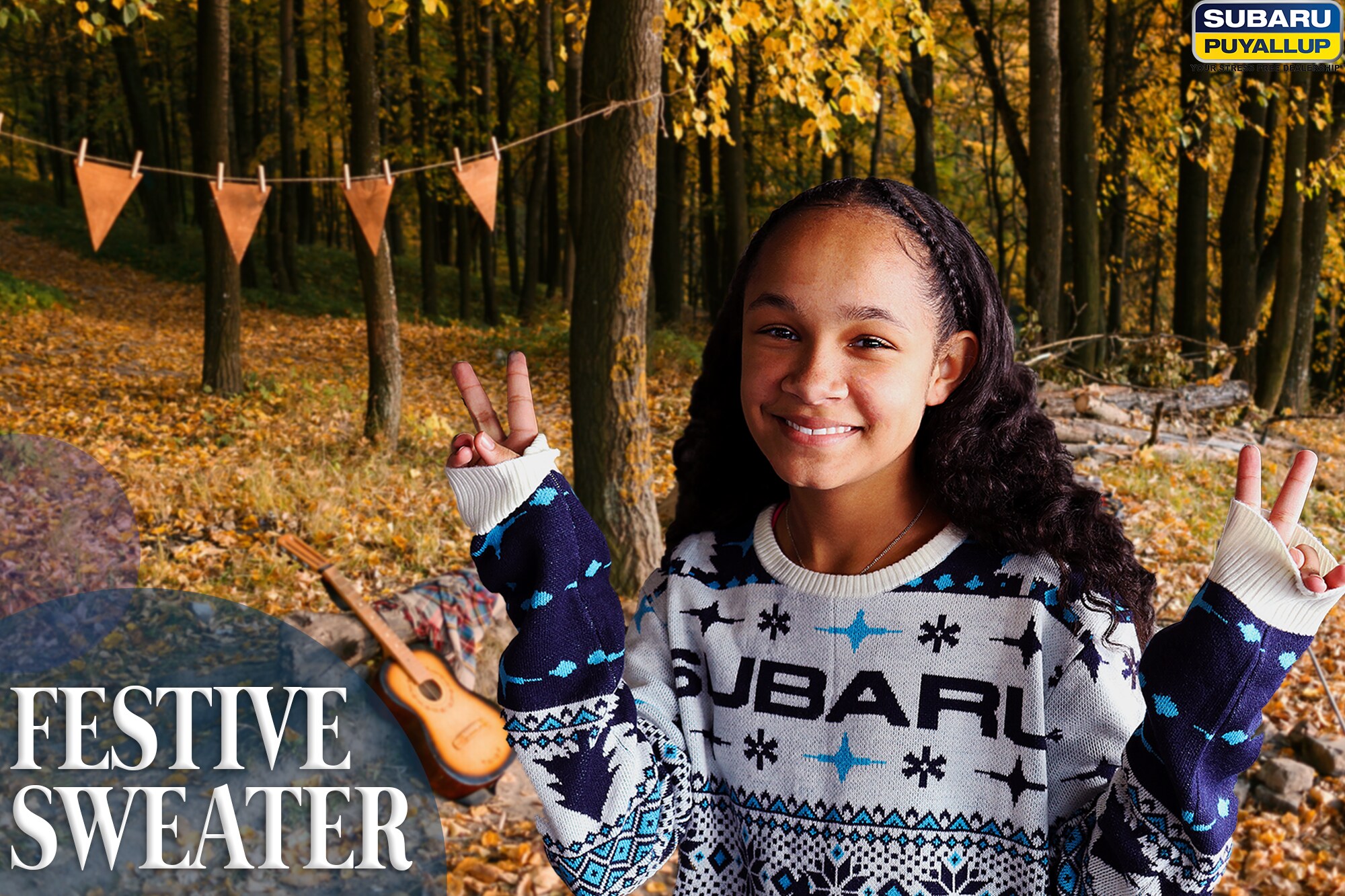 The Festive Sweater is definitely a piece that can be worn through fall and winter, and will be the perfect sweater for all your holiday photos. It's made of 100% acrylic, which basically translates to it being SUPER SOFT (and we know how much kids hate scratchy sweaters!) The bottom of the sweater features Subaru cars.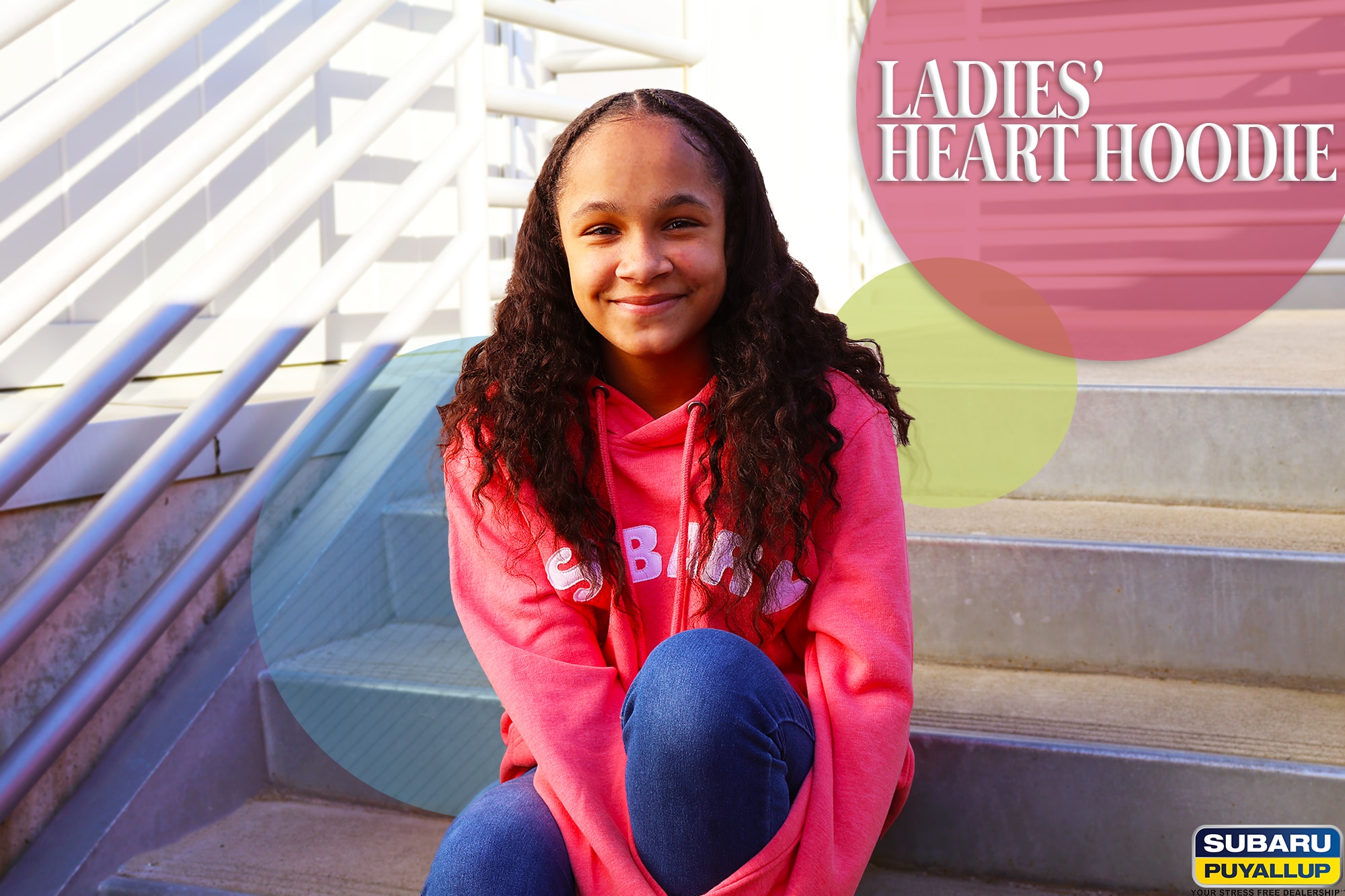 Okay, we really can't get over Karmela in the Ladies' Heart Hoodie. She actually loved it so much she got her mom to buy her one! With super soft sueded fleece, embroidered lettering with hearts in place of the "U's" and a front pouch pocket, this is the sweatshirt the girl in your life won't want to take off.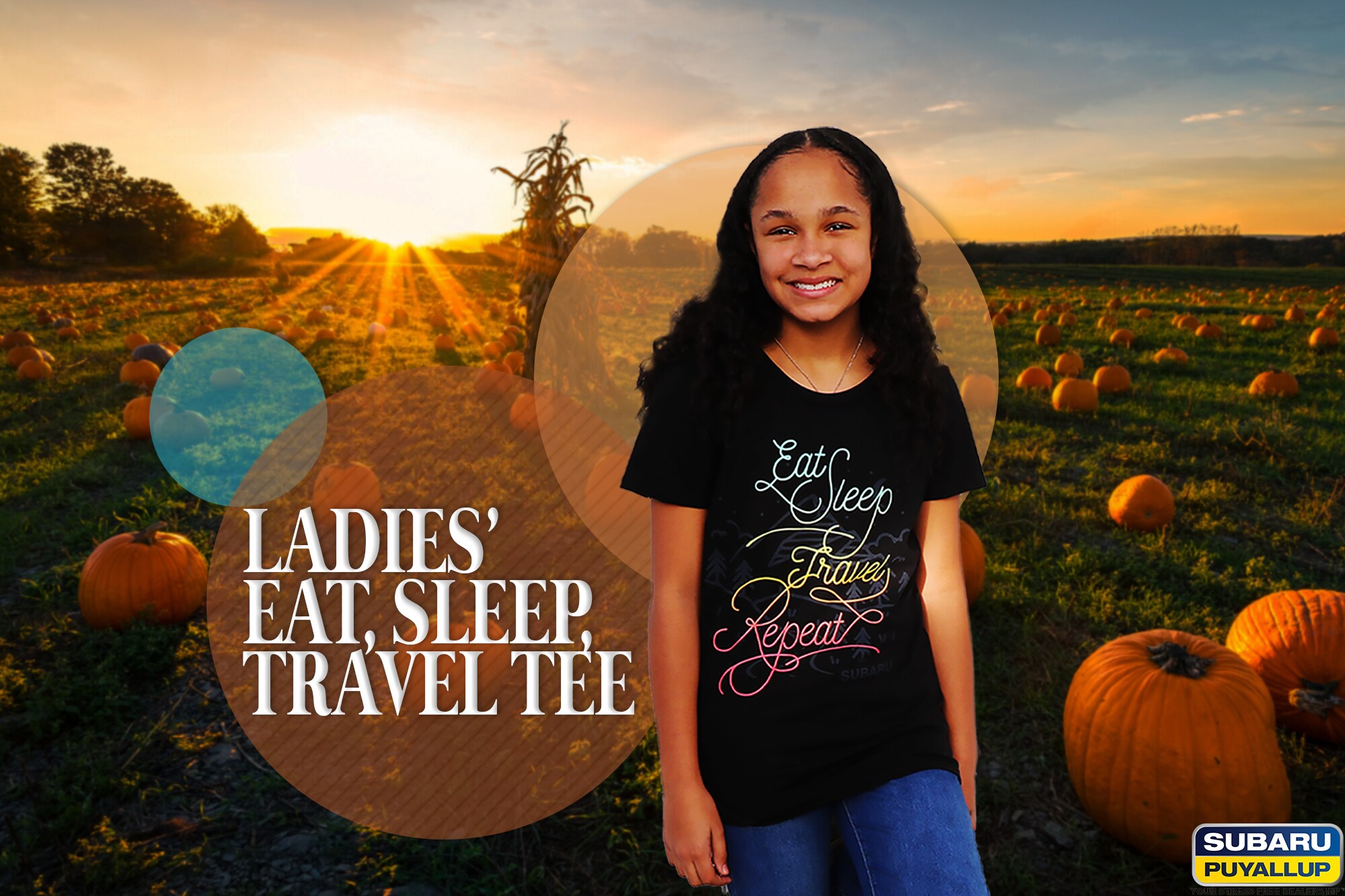 Last but not least for this lookbook we have Karmela in the Ladies' Eat, Sleep, Travel Tee. This is for all the adventurous girls who are already planning trips across the world -- or to the local pumpkin patch. Made of ringspun cotton and assembled in the USA, this tee is the perfect shirt for all your kid's travels. 
Come on down to the Subaru of Puyallup Parts Department to check out these pieces and many more. 
Also: like our Facebook Page to keep updated on future lookbooks, style updates and much more! 
Written By: Taylor Brown
Creative Director: Le'Shung Gage
Model: Karmela Knutson-Gage
Photographer: Savannah Maulin
Photo Editing/Manip: Taylor Brown