The great thing about Subaru Gear (available at our Parts Department) is that is has beautiful apparel for both men and women, and even products marketed "for men" are sometimes the cutest items to wear as a woman! We totally welcome coming in and trying on the items to find a fit and cut that works for your body.
 Fall in the Pacific Northwest is tricky. The mornings are blustery, but a few hours later and the sun can poke out between the gray and the giant sweater you wore earlier can heat up fast (read: sweat and discomfort). There's also the ever present promise of rain on the horizon that Washingtonians know so well. That's why your best friend this season is playful layers that can be added and removed whenever you need. This doesn't just apply to coats and sweaters -- a cute hoodie will keep your head and ears warm while hiding away wind-tousled tresses.
The items below are designed to pair well with the rest of your fall wardrobe. As someone who loves fashion and curating my daily outfit, I can't stand when brands make merchandise that can't be worn stylishly in day-to-day life. But Subaru has such cute pieces that fit right in with your chunky knits and high-waisted jeans. We love that we can rep our favorite car brand while also looking trendy and feeling comfortable.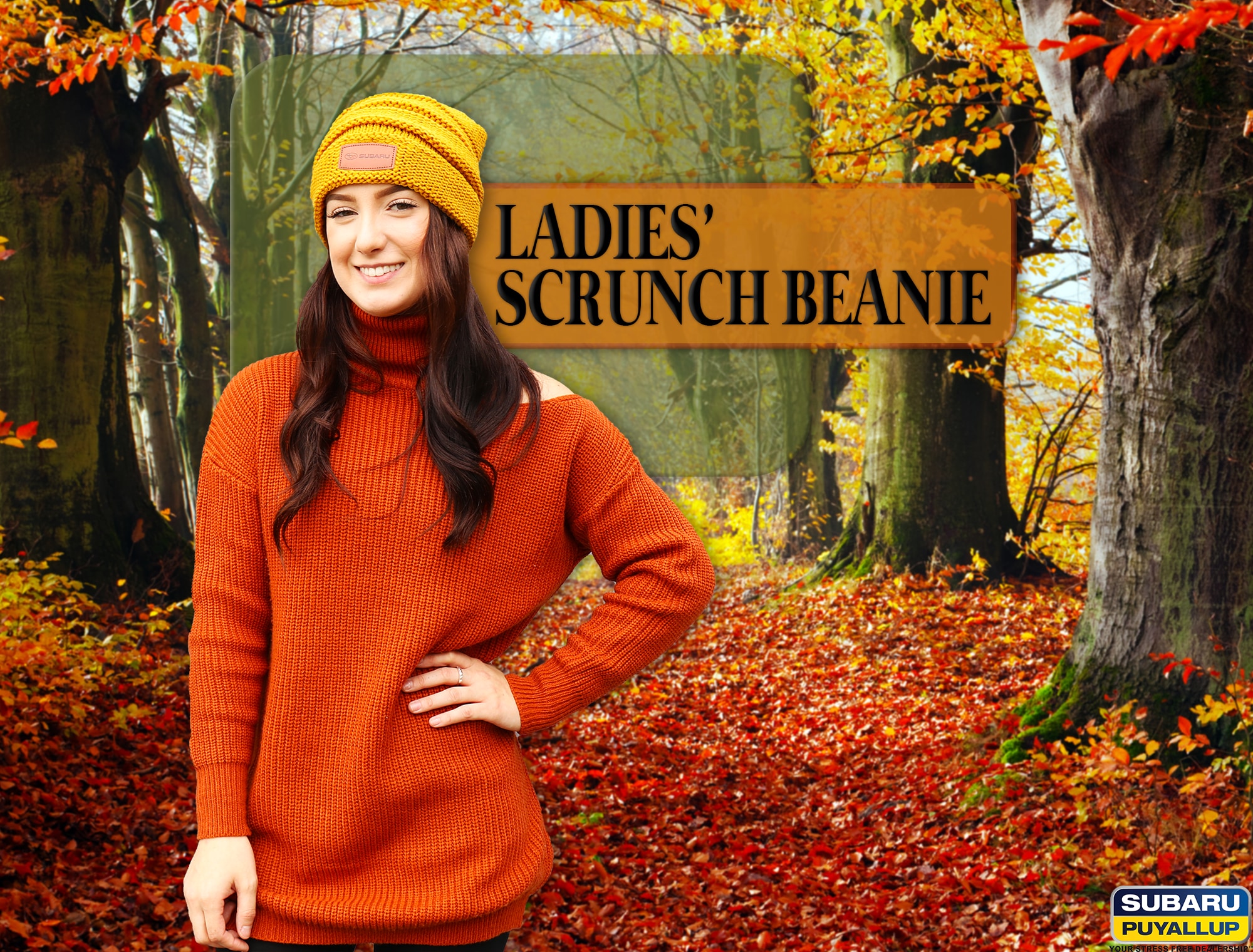 The Ladies' Scrunch Beanie is truly a piece you can wear on the daily -- pop it on before you go outside and stash it away in your purse when you come back indoors. Or keep it on all day -- it's hard to take off when you feel this cozy. If you've never worn a 100% acrylic beanie, you're going to melt; the material is a dream. Completed with a laser etched Subaru logo, this beanie is the perfect casual-cute addition to any autumn outfit.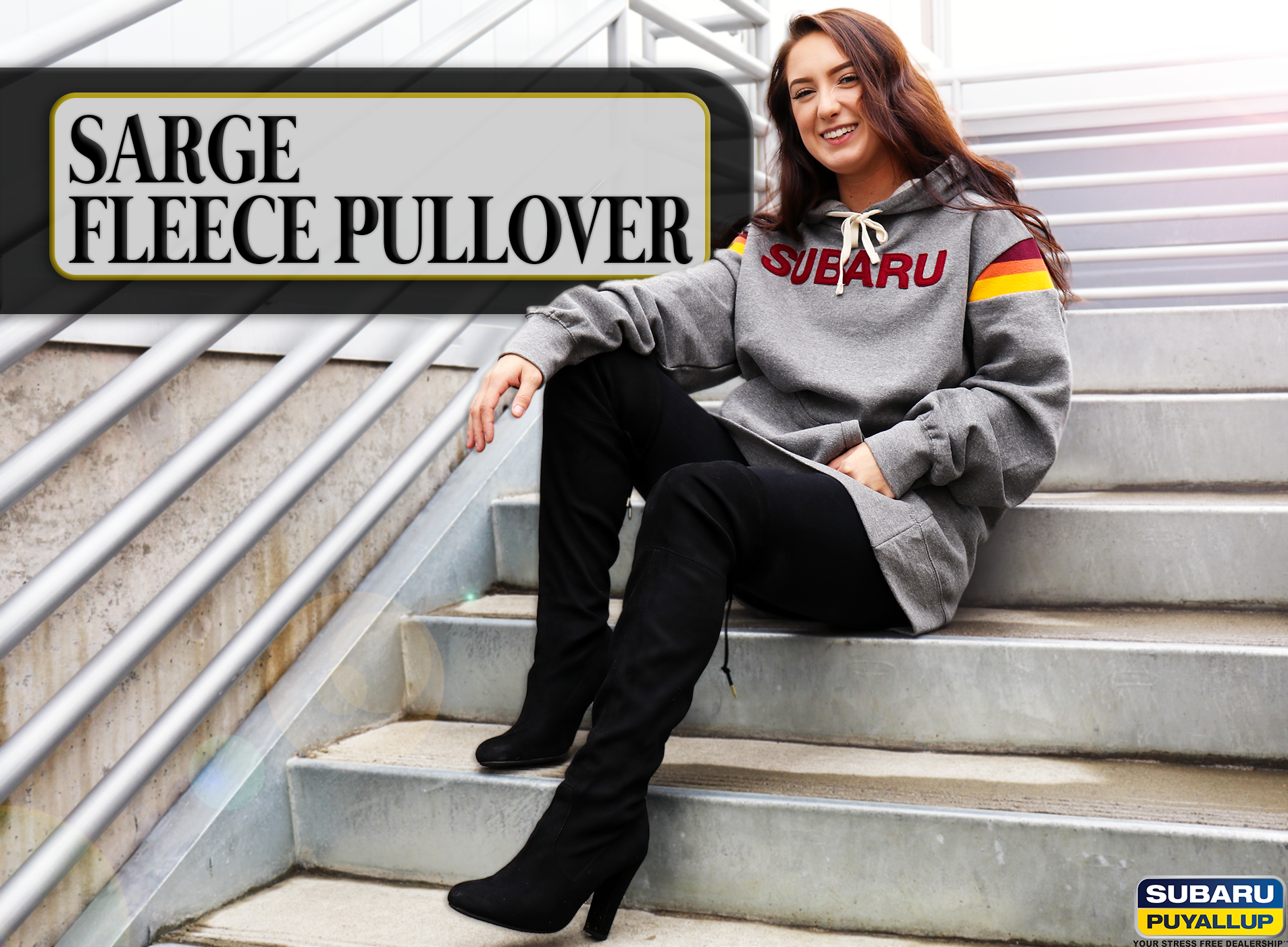 The Sarge Fleece Pullover may be my personal favorite item we have in-stock for fall. Although it's listed as a men's pullover, I can't imagine this looking any better on a man than it does on Kaylee (sorry guys!) Marled gray material mixes with a trio of warm vintage-inspired shades to give it the laid-back vibe of a different era. 55% cotton and 45% polyester fleece ensure it feels as good as it looks -- pair this with simple black leggings and high-top Converse for a Saturday at the pumpkin patch. We suggest trying this on at the store to find that perfect oversized look that's in-trend for the season.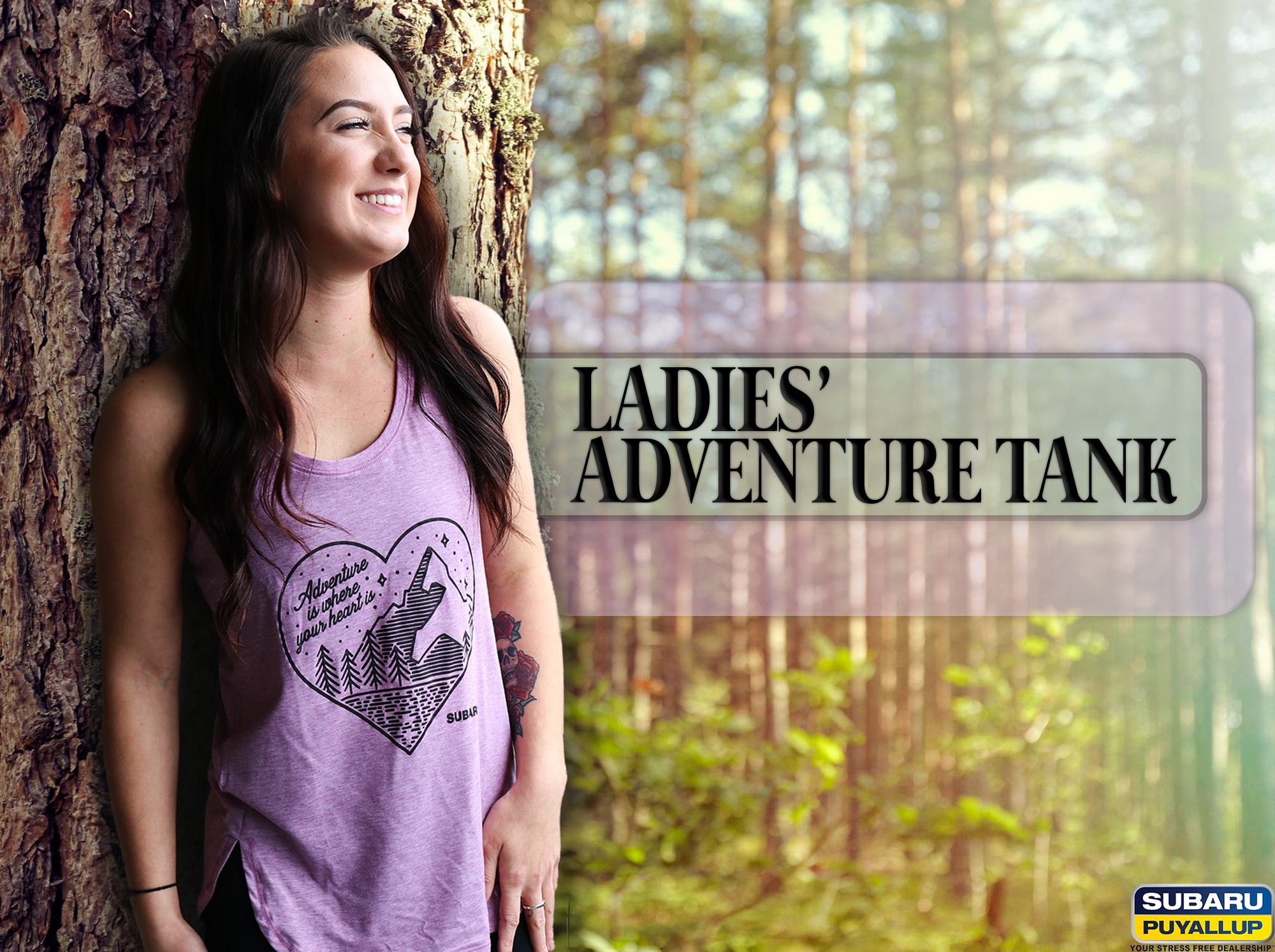 As we mentioned earlier, fall isn't one simple thing in the PNW. There will be days that are unexplainably muggy, and a chunky sweater won't help with that. The Ladies' Adventure Tank is the a great option by itself or with some layers. It will keep you from getting stuffy, and features an adorable wilderness graphic with the words, "Adventure is where your heart is" printed on the front. Pop a cardigan over it for a quick temperature-appropriate addition perfect for all your upcoming adventures.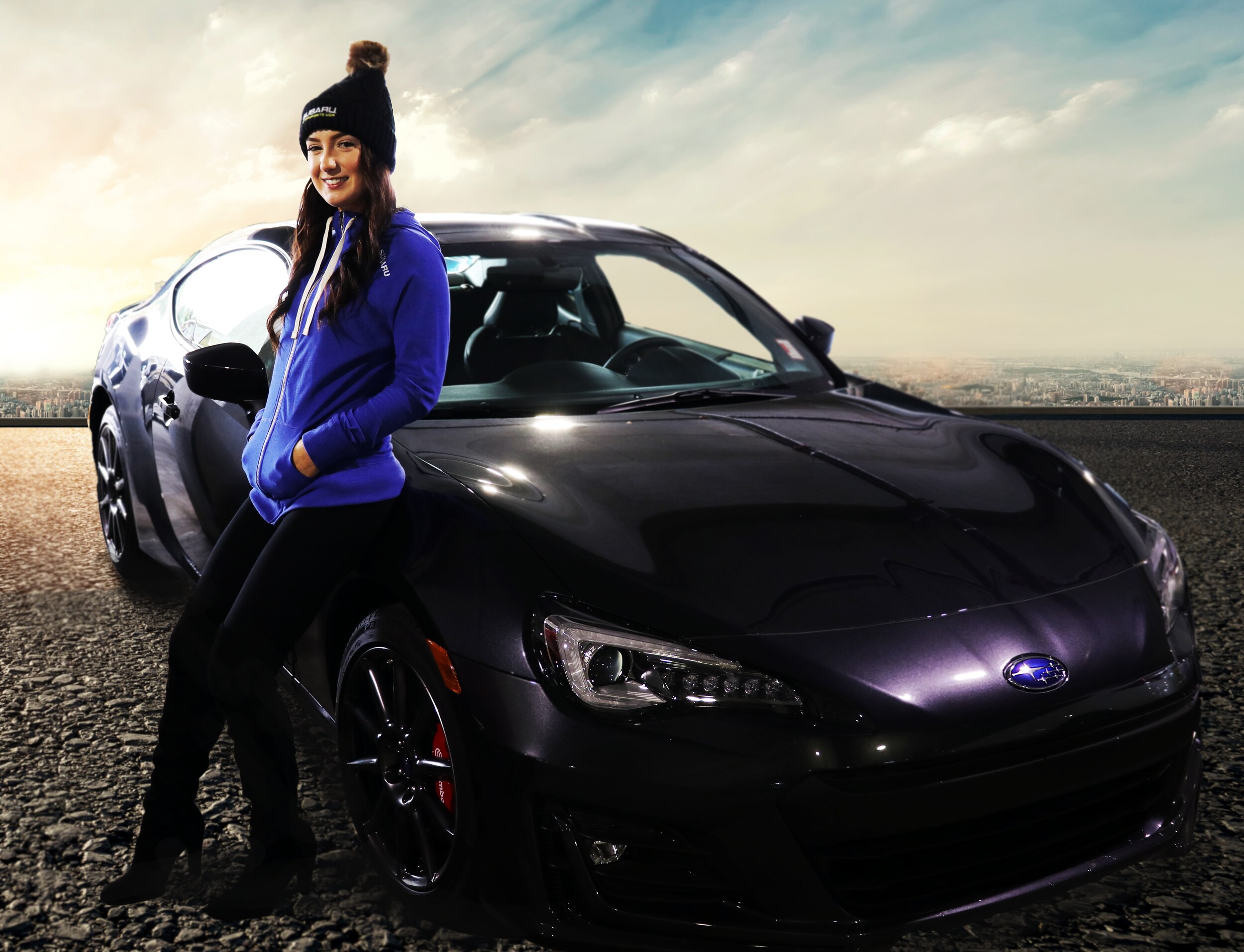 BRZ it's getting cold outside (see what we did there?). Kaylee wears the Ladies' Sueded Full Zip Hoodie and the Cross Hatch Beanie with Pom. The hoodie is lightweight and soft, and features a hood and drawstring cord as well as New Era branding. The beanie is embroidered with the Subaru Motorsports USA logo, and just like the beanie before, is 100% acrylic and perfect for any kind of weather. Now who wants a ride in the car?
Come on down to the Subaru of Puyallup Parts Department to check out these pieces and many more. Hurry in though -- they are going fast!
Also: like our Facebook Page to keep updated on future lookbooks and style deals - fall 2019 KID'S lookbook coming soon!
Written By: Taylor Brown
Creative Director: Le'Shung Gage
Model: Kaylee McReynolds
Photographer: Savannah Maulin
Photo Editing/Manip: Taylor Brown