We all know how stylish your Subaru vehicle is, but does your personal style match your ride? 
With Subaru Gear available at Subaru of Puyallup, you don't have to sacrifice looks, comfort or durability to rep your favorite car brand. We have shirts, jackets, scarves, and more. 
For autumn, we wanted to show off a few currently available items that will keep you toasty and looking good. You know how most branded apparel is usually subpar quality? As someone who has worn many Subaru Gear items, I can attest to the quality of materials and design. You will actually want to wear these -- autumn and beyond.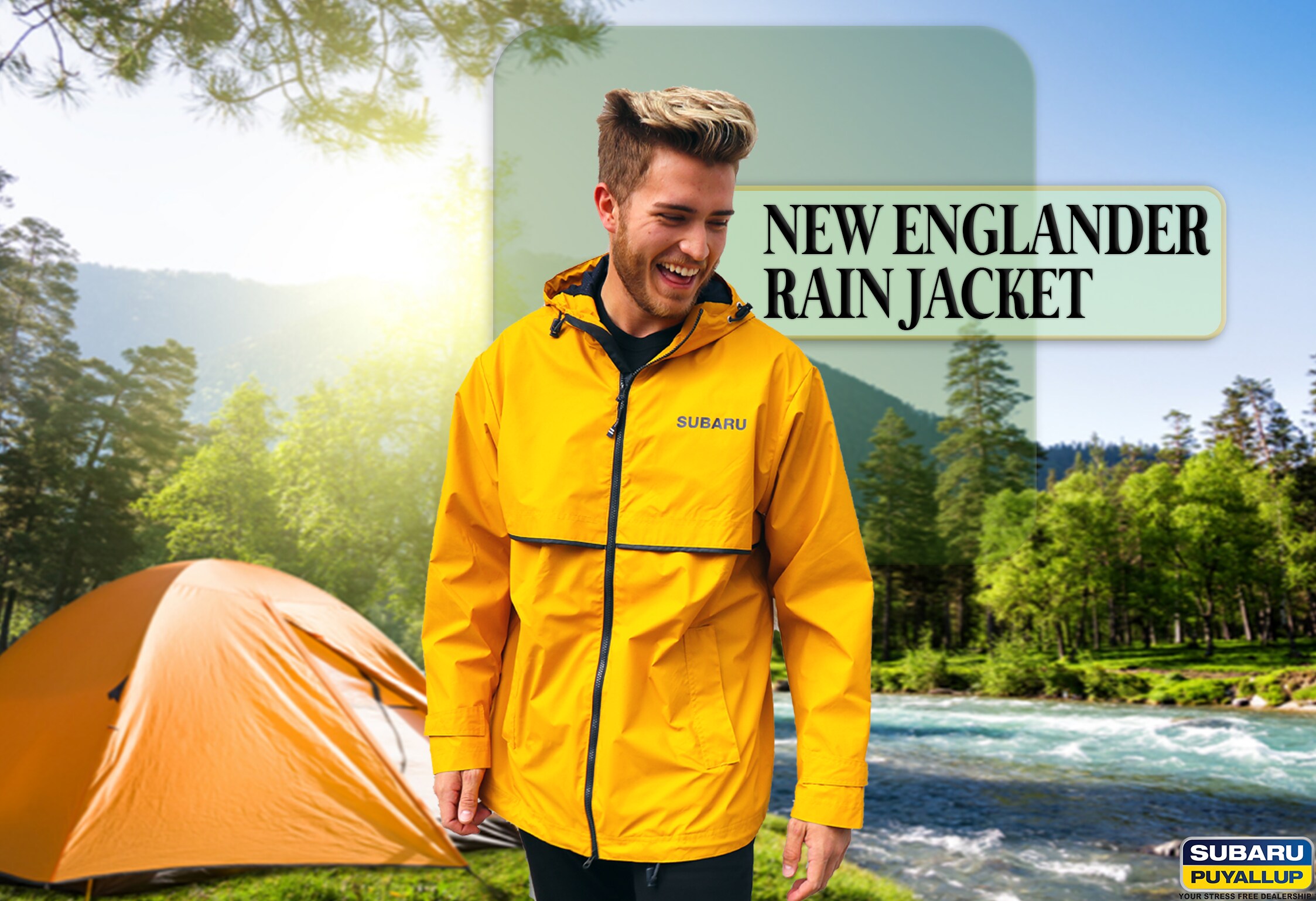 The New Englander Rain Jacket was created to survive the elements -- and look good doing it. Wind and waterproof, this jacket has a mesh navy interior, two way zip-front, and a classic fit. We recommend this for all your outdoor autumn activities, from camping to apple picking.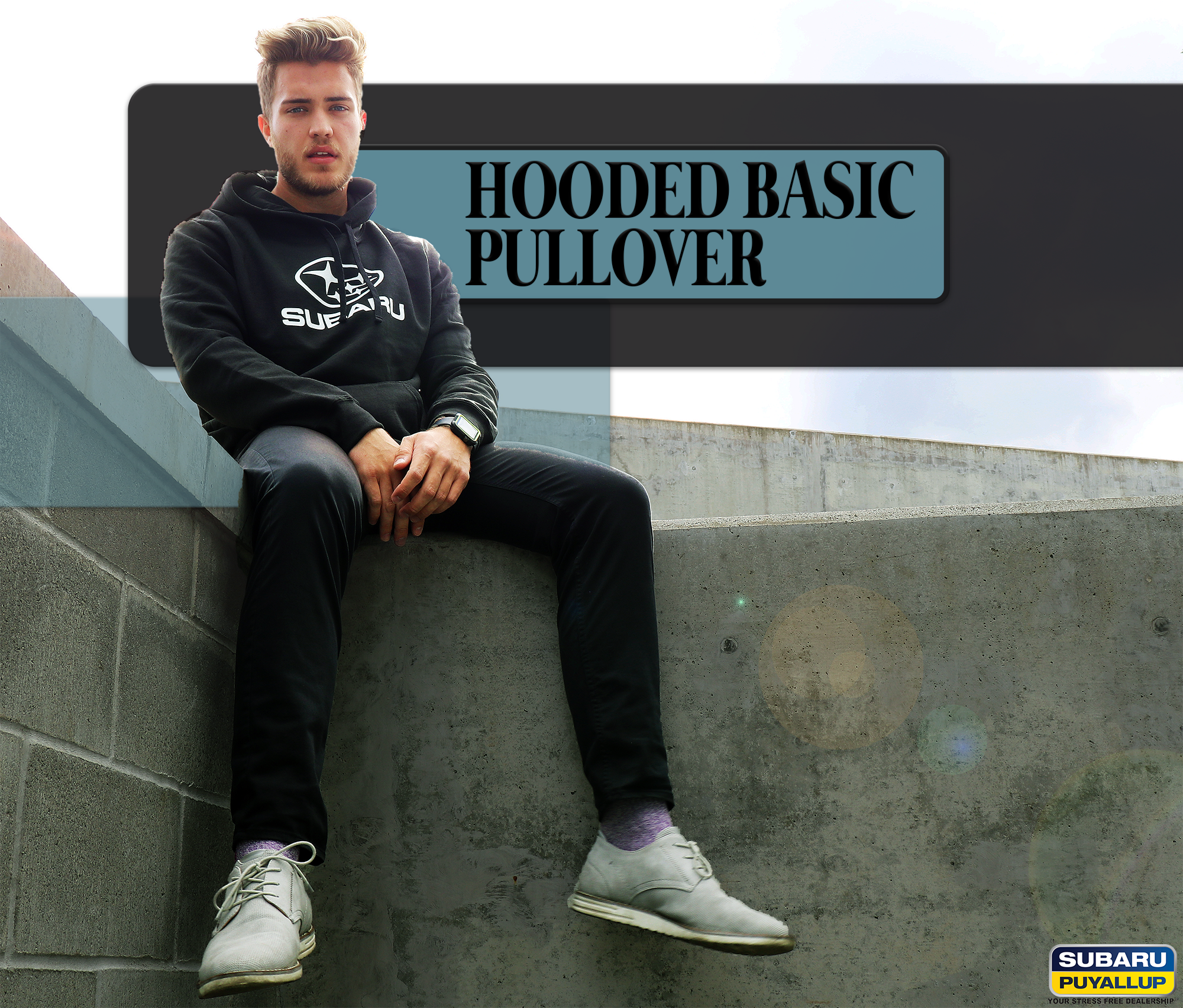 The Hooded Basic Pullover is a favorite of many employees here at Subaru of Puyallup. Why? It may just be the comfiest, warmest pullover you'll ever own with a 50/50% cotton and polyester split and a big front pocket for frosty hands. This is a perfect all-around pullover, but I personally recommend it for cozy evenings on the couch with Netflix.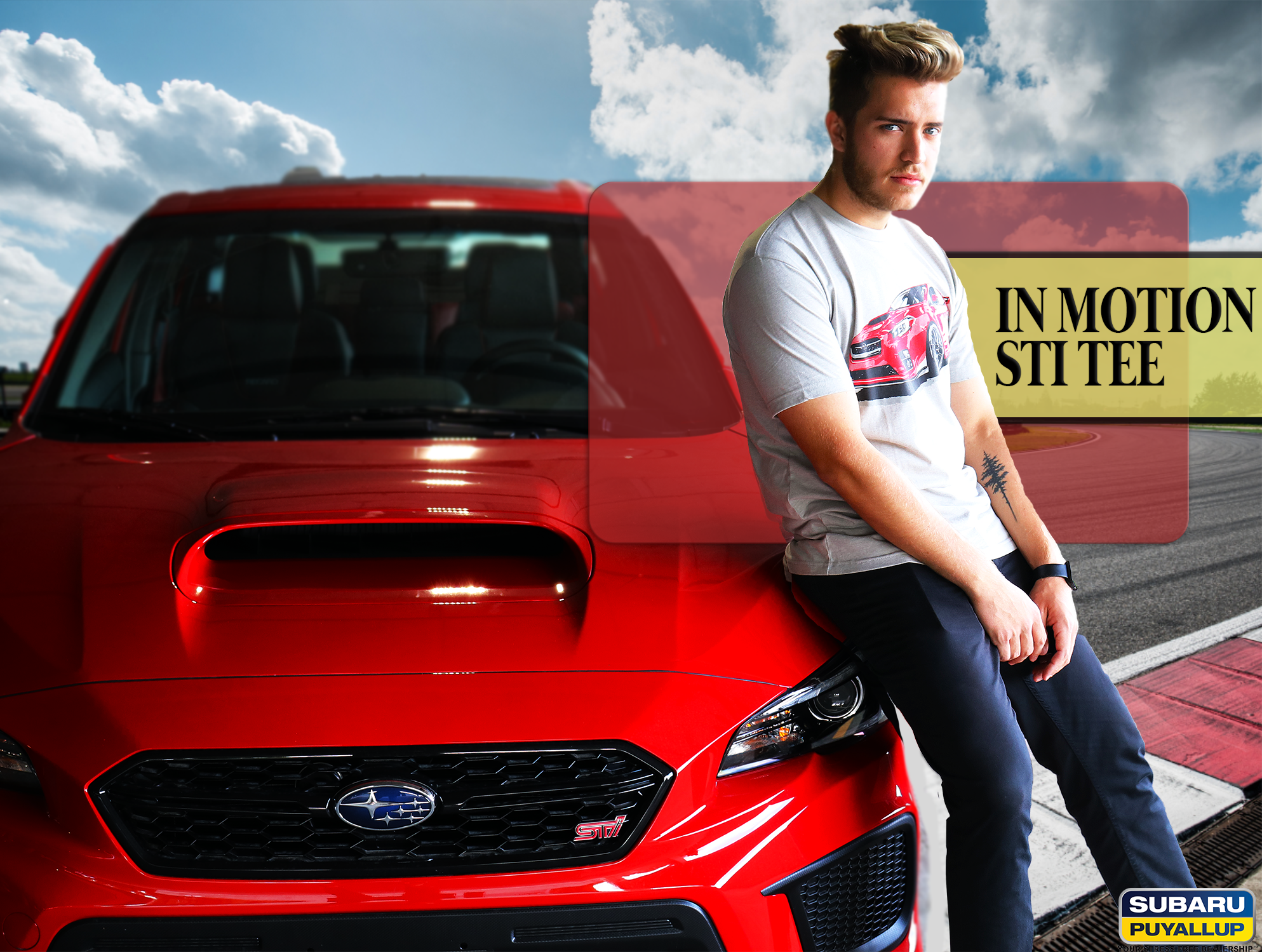 Want to rep your STI pride? The In Motion STI Tee lets you take your favorite WRX with you anywhere in 100% fine cotton (in other words, it's super soft). With a bold print and classic fit, this shirt is a conversation starter. Car not included, unfortunately.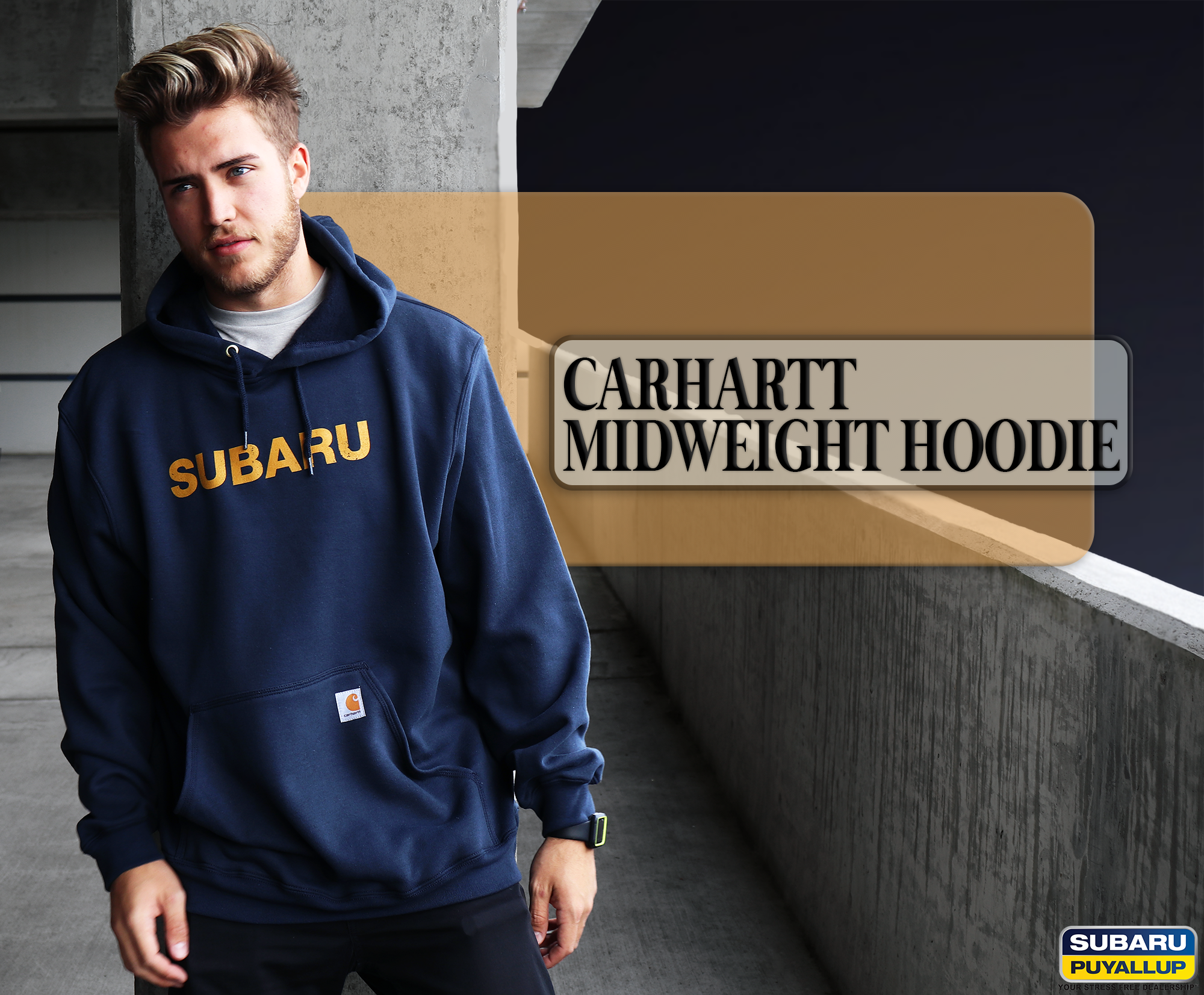 Growing up, did your mom ever hassle you about putting on enough layers? The Carhartt Midweight Hoodie is basically what she was talking about. This sweatshirt will keep you warm as the temperatures continue to dip with a  50/50% cotton and polyester split, Spandex-reinforced cuffs and waistband, and a Carhartt-branded hand warmer pouch. If mom had suggested this hoodie, maybe you wouldn't have argued about having to wear it to school.
Come on down to the Subaru of Puyallup Parts Department to check out these pieces and many more. Hurry in though -- they go fast!
Written By: Taylor Brown
Creative Director: Le'Shung Gage
Photographer: Savannah Maulin
Photo Editing/Manip: Taylor Brown